Campus Chicken Food Truck will be located at 1121 Cockburn Drive, West Chester in the Pleasant Grove Neighborhood.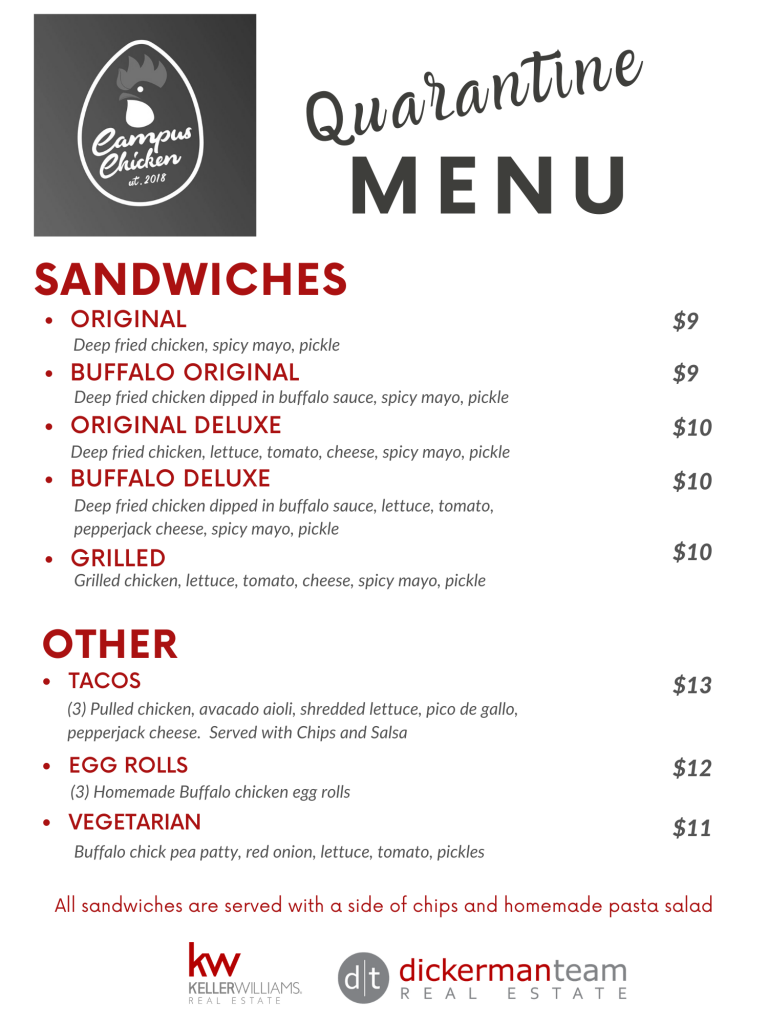 Please note that credit cards are only  method of payment.  Please be sure to sign up for both a time slot AND leave your order in the comments.
You will pay via credit card when you pick up.
Beverages will NOT be offered.
***Donate & contribute towards delivering hot meals to our local front line health care workers***
PLEASE SHARE THE SIGN UP GENIUS LINK WITH NEIGHBORS THAT ARE NOT ON SOCIAL MEDIA TOO! SPREAD THE NEWS!
Thank you all for your support of local business!